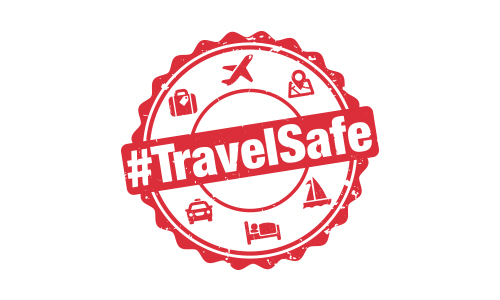 Wherever your travel takes you, make sure you #TravelSafe.
Holidays are a time to enjoy yourself and escape the everyday. Whether you choose to fly solo, enjoy a city-break with a partner, take a beach break with your family or hit the slopes, or the road, with friends, the travel opportunities have never been so great.
With a whole world to enjoy, and access to more far-flung or off the beaten track destinations than ever, making sure you #TravelSafe has never been more important.
Whether you're abroad or on a staycation, a holiday accident is the last thing you need when you're hoping to relax and unwind, explore a new country or ski down the slopes.
Whatever it is that you're doing, Thompsons Solicitors wants you to #TravelSafe. We want your holiday to go without a hitch but our holiday accident experts have seen every kind of travel injury, and are on hand to offer advice. Read more about some of the people we've helped following an injury on holiday.
Travelling should be a pleasant experience; that means you want to be sure that those you are travelling with are safe and well or there is protection for them if they're not.
Holiday accidents come in all shapes and severities, so it can feel like a big task to prepare for all eventualities. As with anything, however, prevention is better than cure.
Our #TravelSafe campaign aims to help travellers and holidaymakers avoid common holiday injuries. Hoping to help you avoid having to deal with the aftermath of holiday accidents and holiday injuries, we have put together some top tips on staying safe while travelling, avoiding accidents abroad and getting you ready safely. Planning a trip? Check out our safety checklists.
From city breaks to beach escapes, from road trips to ski packages, our #TravelSafe guides are designed to remind you of the key things to remember and hazards to look out for when you're on your travels (giving you more time to focus on the fun stuff).
If accidents happen while you're travelling, we have holiday accident claim experts ready to help. Even if you're injured when you get there, we've had lots of experience helping people make claims in foreign countries and in many cases, we can make a claim for you in the UK. Contact our holiday accident specialists for free, no-obligation advice.